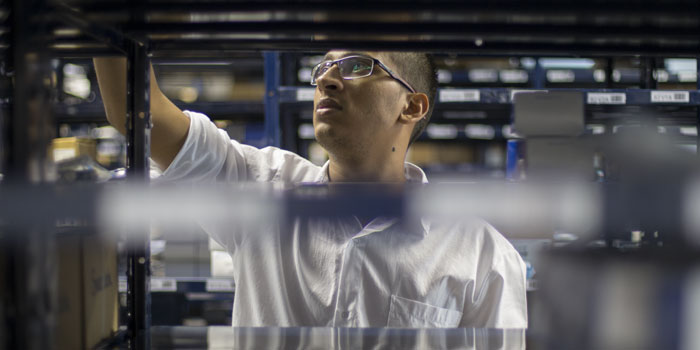 Count On Us
In many projects, fluid system components are the last to be ordered, and they are often needed next week, this week, or even today. We plan for these scenarios by staying in tune with our customers' needs at the local level and maintaining a robust supply of Make to Stock (MTS) products – 6,200 standard products in inventory and readily available at more than 220 sales and service centers worldwide.
We also keep a large inventory of components at our main assembly plant – a considerable investment that we make for customers – so we can provide short lead times on Assemble to Order (ATO) products.
Our product availability and 99.99% shipping and inventory accuracy rate help us keep our commitment to being a resource that our customers can always rely on.
See How Product Moves from Assembly Cells to Local Inventory
Check out our Order Fulfillment Center and learn about the quality and testing measures we apply when assembling a wide range of valves.