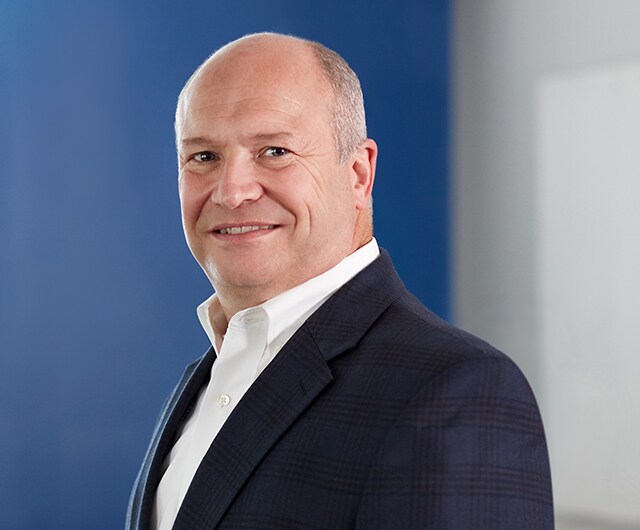 James Cavoli
President
Growing up a U.S. Army brat and watching my father interact with soldiers taught me a lot about respect. He was a senior officer, but you wouldn't know it. His manners, actions, and emotional connection with his soldiers revealed a dedication to truly knowing people and building a team with a sense of mission.
Since graduating from Georgetown University, I have served in the U.S. Army, earned an MBA, and worked for large firms such as Ford Motor Company and Progressive Insurance; I even started a national financial brokerage firm.
Throughout all these experiences in different industries, I have learned that effective leaders are open, collaborative, trusting, and empowering. They pay attention to details with a sharp focus, while remaining flexible enough to see new facts and make adjustments. This kind of leadership is critical in a complex, global company like Swagelok.
During my tenure as vice president and chief financial officer, I focused on building deeper financial and business knowledge to help drive sound decision making. As vice president, distributor support services, I was responsible for the development and support of our 200 sales and service centers around the world and promoted continued collaboration between our sales and service network and our corporate functions to deliver ever-increasing value to customers.
As president I am responsible for leading the execution of Swagelok's strategic plan and ensuring that our daily activities represent Swagelok's mission, vision, and values. I look forward to encouraging more empowerment and alignment among all associates, which will enable us to continuously improve our operations and develop new solutions for customers.
In addition to being a trustee of the Harvard Business School Club of Northeast Ohio, I also serve on the boards of Global Cleveland and the Greater Cleveland Partnership, two organizations committed to developing economic opportunity and creating employment throughout Northeast Ohio.