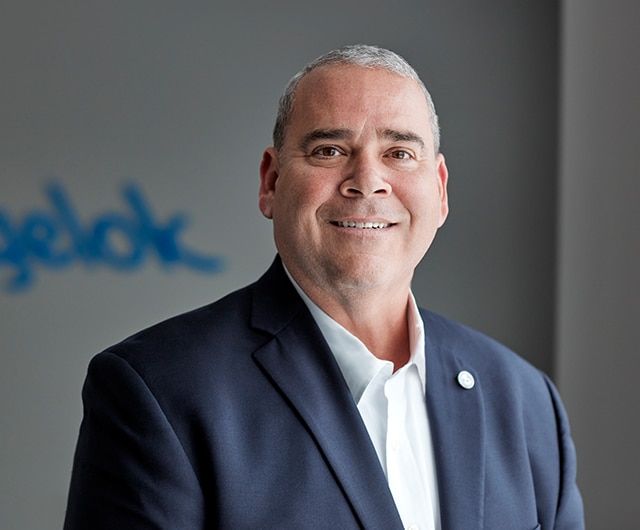 Thomas F. Lozick
Chairman and Chief Executive Officer
Thomas F. Lozick is the chairman and chief executive officer of Swagelok Company, beginning his service in January 2020. A member of the board of directors since 2018 and a successful business owner, he has been a significant Swagelok leader for many years.
Thomas began his Swagelok career in 2009 after more than a decade as a consultant for large public and privately held companies and owner of a consulting firm specializing in payroll management technology. As a member of the company's strategic sales team, he led efforts with the company's sales and service centers to educate customers on the benefits of Swagelok technology and the positive business impact of strong fluid systems management. He later transitioned to the role of business development manager, supporting Swagelok sales and service centers in their growth initiatives.
In 2012, he was named principal of Swagelok Alabama, serving a diverse customer base including companies in the transportation, power, and oil and gas sectors. In 2018, Thomas became president of Swagelok Louisiana, one of the oldest authorized sales and service centers in North America. Continuing a tradition of strong leadership, Thomas and his team provided products, assemblies, training, and services to large oil and gas, chemical, and petrochemical companies along the Gulf Coast.
Thomas attended Auburn University and went on to graduate from John Carroll University where he earned a bachelor of science degree in industrial organizational psychology. He is a management program graduate of the Harvard Business School.
A grandson of Swagelok Company founder Fred Lennon, Thomas is proud to be the third generation leading Swagelok's values and vision.