Swagelok Enhances Online Purchasing Experience
Swagelok Enhances Online Purchasing Experience on Swagelok.com
Platform upgrades enable enhanced e-commerce functionality and more user-friendly design, making it easier for customers to search for, navigate, filter, and purchase products.
Solon, Ohio (May 22, 2021) — Swagelok, a leading provider of fluid system products, assemblies, and related services, has made numerous upgrades to swagelok.com to improve visitors' product browsing, researching, and buying experience. Powered by SAP® Commerce, the update makes it more intuitive for visitors to navigate the website, find products that meet their application needs, determine accurate pricing and availability from local authorized Swagelok sales and service centers, and efficiently place orders. Swagelok.com visitors can now more easily find detailed product information and related resources such as catalogs, CAD files, blog articles, videos, and selection tools. They can also take advantage of the website's improved filtering capabilities, updated search technology, and similar product suggestions to discover additional components that suit their requirements.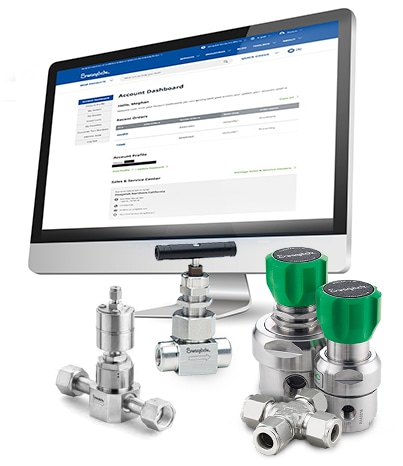 New functionality such as a pop-up shopping cart preview and the ability to add products to a cart from search results makes it simpler for Swagelok customers to efficiently complete the purchasing process. An improved customer account portal offers expanded order management tools and can provide visibility into orders placed for various locations and teams within one company. Users can quickly access favorite products and lists of customer part numbers, and it is simpler than ever to share quotes, invoices, saved carts, shipping details, and reordering information with team members.
The new e-commerce platform provides a better omnichannel experience for customers, whether they order through swagelok.com or purchase products directly from their local sales and service center. New integration between SAP-based business systems at the corporate and local levels means local inventory and pricing information can be queried in real time during the online ordering process. Orders placed by phone can now also be viewed on swagelok.com via customer's account portals, making it easier to revisit details, track order status, and place similar orders in the future.
"Our customers rely on us to be innovative, collaborative, and agile in delivering the right product at the right time," explains Chris Jones, president of Swagelok Southeast Texas, an authorized Swagelok sales and service center. "Swagelok's new e-commerce and B2B order management platform has all the functionality a customer needs to research and purchase products and track orders, plus they retain access to dedicated professionals ready to answer questions and provide ongoing support at the local level."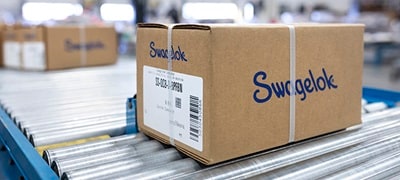 "We recognize that our customers have complex businesses and buying processes, and we want to make it as simple as possible for them to find the products they need, share information with colleagues, then go about their day," said Jim Cavoli, Swagelok's chief operating officer. "Whether they want to speak directly with associates at their local sales and service center or they prefer to order online, we can now give customers more seamless options for conducting business in a manner that suits their preferences."
To experience the upgraded product browsing and ordering experience, visit products.swagelok.com, register for an account, and start exploring.
About Swagelok
Swagelok Company is an approximately $2 billion privately held developer of fluid system products, assemblies, and services for the oil and gas, chemical and petrochemical, semiconductor, and transportation industries. Headquartered in Solon, Ohio, U.S.A., Swagelok serves customers through 200 sales and service centers in 70 countries, supported by the expertise of 5,500 corporate associates at 20 manufacturing facilities and five global technology centers.