---
Jump to Section:
---
Clean Energy
Solutions for Today and Beyond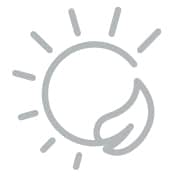 The need for sustainability is driving clean energy technology innovation. Clean production, reliable distribution, safe storage infrastructure, and accessible transport are today's top priorities. High-integrity fluid system components in hydrogen electrolyzers, fuel cells, storage and containment methods, refueling infrastructure, and on-vehicle systems are critically important to these systems.
Swagelok offers high-performance, leak-tight products and tailored services to meet the toughest clean energy application requirements including:
Safe storage and transfer at high pressures to deliver the desired energy densities and operational ranges
Consistent delivery of critical components, assemblies, and custom solutions that keeps projects on schedule
Durability and dependability due to stainless steel components having higher alloy content to provide enhanced corrosion resistance
Swagelok's 75 years of experience in the containment and management of hazardous fluids and small-molecule gases under pressure makes us unique. Today we offer products, solutions, and services engineered and delivered specifically to meet the needs of companies engaged in the pursuit of environmentally safe and sustainable energy business opportunities.
Your local authorized Swagelok sales and service center is the place to start harnessing the potential of hydrogen and LNG/CNG systems.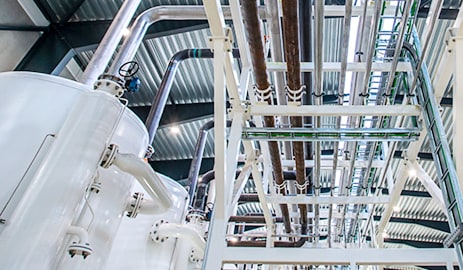 Go Deeper
We support the evolution of hydrogen as a clean energy source and enable alternative-fuel vehicles to run on hydrogen, liquified natural gas (LNG), and compressed natural gas (CNG). From the lab to the field, we work with global customers to help them safely and efficiently reach their goals for clean energy production, distribution, compression, refueling, and mobility applications. See how:
Clean Energy Applications
Including R&D and engineering firms, we support companies that manufacture or supply equipment for the manufacturing of hydrogen and LNG/CNG applications such as:
Hydrogen
Electrolyzers
Microgrids
Fuel cells
Virtual pipelines/tube trailers
Refueling stations (infrastructure)
ICE (Internal Combustion Engines)/FCEV fuel systems
Dispensers and priority panels
Analyzer and sampling systems
LNG/CNG
Virtual pipelines/tube trailers
Refueling stations (infrastructure)
Commercial and fleet vehicles
Contact a fluid system specialist
Products for Clean Energy
We provide OEMs with high-performance Swagelok® fluid system products specifically engineered for clean energy market applications. Our stainless steel components are designed to deliver the seal tightness, grip strength, thermal performance, corrosion resistance, ductility, and ease of assembly needed to make clean-operating vehicles and infrastructure viable. They are also backed by our Limited Lifetime Warranty and are supported by 200-plus authorized sales and service center locations around the world.