Global Construction Services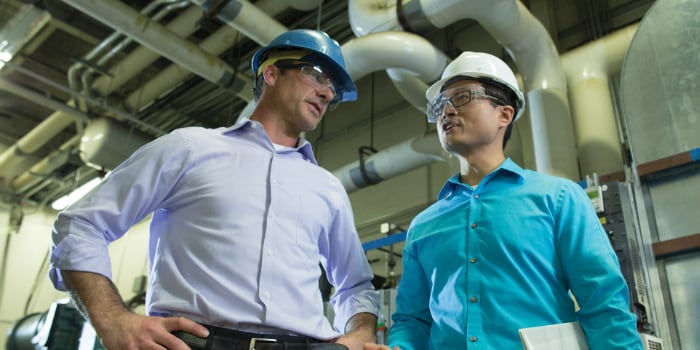 Build It Globally. Build It With Confidence. Build It With Swagelok.
Managing any large-scale facility construction project can be inherently difficult, and when owners, EPCs, and contractor are located across multiple continents, the situation becomes even more complex. Coordination is critical to success, meaning you need suppliers and collaborators with the global reach, breadth of capabilities, and application expertise to keep up.
Only Swagelok offers a comprehensive package of premium fluid system products and services, project management support, and global resources to holistically support international construction projects involving industrial fluid systems. No matter how complex your project may be, Swagelok can help.
Swagelok® Global Construction Services
As a leading global provider of fluid system components, assemblies, and related services with a dedicated team of global construction project management specialists, Swagelok is well positioned to provide the support EPCs and package vendors need to keep global facility construction projects on time and on budget. We help you overcome challenges related to:
Delivering your project on time
Regulation and conformance
Global complexity
Managing costs
Lack of resources
Operational efficiency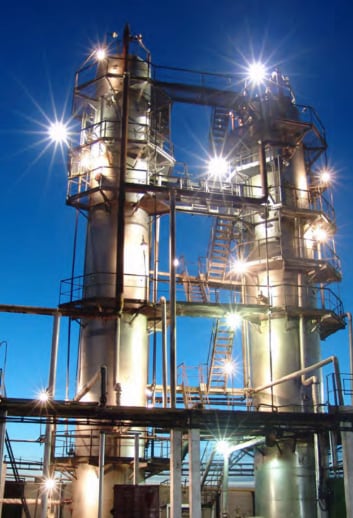 REQUEST MORE INFORMATION ABOUT OUR GLOBAL CONSTRUCTION SERVICES

Efficient Project Management
We work with you at every point in the process, from feasibility and FEED through detailed design, construction, and commissioning. No matter where your project takes shape, we deliver global resources to assist you, with all communication funneled through a single point of contact for simplicity and efficiency.
When you need fluid system expertise applied in the context of your specific applications and project challenges, Swagelok is there for you. We provide:
A dedicated global construction services team helping you get answers quickly
Comprehensive material management, enabling greater productivity and scheduling gains
Product and materials selection consultation based on your project specifications
Worldwide visibility and connectivity through our 225 global sales and service centers
Improve Your Fluid System Installation Efficiency
The Swagelok fluid system installation oversight (FSIO) service helps EPCs (Engineering, Procurement, and Construction) and contractors reduce the cost and time required for proper fluid system installation during facility construction which can improve the quality, safety, and reliability of these systems for operators.
Swagelok field engineers can consult with you through the engineering, design, construction, and hook-up and commissioning stages of new capital development projects, providing value that lasts for the lifecycle of the asset. As part of that process, they can help address concerns related to cost, quality, and time by providing:
Application and Materials Expertise
Swagelok's comprehensive suite of high-quality products, in line with your fluid management needs, helps you achieve the full potential of your project, no matter the scale. We deliver products manufactured in compliance with the strictest of regulations and the highest of standards—with all appropriate approvals and certifications—ensuring you receive the performance you require. We also understand the needs of challenging applications and what materials choices and design considerations are necessary to keep fluid systems operating effectively long term in harsh environments. We deliver:

Engineering Support
Swagelok delivers the fluid system expertise, design prowess, process oversight, and assurances you need to feel confident in the performance of your fluid system assets throughout their full lifecycle. From locally based field engineers to corporate product design specialists, we connect you with experts who provide tailored support—which may include component selection, system design, assembly fabrication, and troubleshooting—to suit your project needs today and minimize downtime and costly reworks in the future. We offer:
Assurance that all global teams abide by project demands and design specifications
Insights on how to more effectively compete, reduce costs, optimize material choices, improve installation, and develop specifications
Standardized packages for simple installation and maintenance, including kits, assemblies, panels, enclosures, and pre-engineered subsystems
Technical support for product and materials selection and application decisions
Installation assessment services to qualify and validate practices

Standardized, Practical Training
Lacking the right resources with the right fluid system design and installation knowledge in the right location when undertaking global construction projects is a common, but solvable problem. We can provide certified installation training to personnel located anywhere in the world—including in offshore environments—ensuring they have the knowledge needed to ensure the safety and performance of your new facilities' fluid systems. We support increased acumen around fluid system design, installation, and application by providing:
Product, installation, and maintenance training to keep associates and contractors safe
Competency and skills development to minimize errors and streamline operations
Standardized education to encourage consistency of performance across your fluid systems

Global Capabilities, Local Support
As a leading global provider of fluid system components, assemblies, and supporting services, Swagelok has the relationships, global manufacturing capabilities, logistics network, and technical support resources necessary to efficiently and cost-effectively source products for projects of considerable scale. We deliver the support you need no matter where your project is located. Our business model allows us to deliver local market and permitting insights, cultural perspectives, and on-site support from in-country resources, helping you avoid delays along the way. And everything can all be coordinated through a single point of contact. We provide:
Comprehensive local support through our global sales and service locations across 70 countries
Technical expertise and collaboration opportunities through six global technical centers
The backing of your dedicated global construction services team, as well as field and design engineers, manufacturing professionals, and sales and service center associates worldwide
The supply chain, order fulfillment processes, and logistics network to reliably get you the products you need

Discover the Swagelok Advantage for Yourself
Work with Swagelok for your next international facility construction project to maximize the consistency and performance of installed fluid systems while minimizing costs and delays along the way.
REQUEST MORE INFORMATION ABOUT OUR GLOBAL CONSTRUCTION SERVICES