---
Jump to Section:
---
Hydrogen
High-Integrity Solutions for an Evolving Market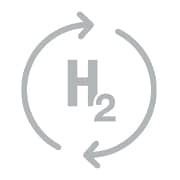 The hydrogen energy market is evolving rapidly as the world seeks zero-emission options. Hydrogen producers, alternative energy companies, hydrogen infrastructure developers, vehicle OEMs, and others exploring the next frontier of clean energy technologies are scaling production while tackling the unique challenges of hydrogen containment and transfer. Fluid system components that deliver optimum levels of safety, reliability, and performance are needed. Finding reliable options can be challenging because:
Small-molecule hydrogen gas can escape from even the smallest connection gaps, leading to leaks and safety concerns
High-containment pressures (up to 1050 bar [15 229 psi]) require high-performance components where traditional options simply are not suitable
Hydrogen embrittlement and degradation can impact critical system components, compromising the materials' integrity and potentially leading to failures
Swagelok can help you overcome these challenges and more. We not only provide critical fluid system components, such as fittings designed specifically for hydrogen containment but also materials science expertise and expert engineering assistance. With a complete suite of products and services for hydrogen applications, we can help you build solutions more quickly, easily, and reliably.
Hydrogen Applications
From production to distribution to storage to mobility, we support the fast-growing hydrogen energy industry with fluid system solutions for:
Hydrogen
Electrolyzers
Microgrids
Fuel cells
Virtual pipelines/tube trailers
Refueling stations (infrastructure)
ICE (Internal Combustion Engines)/FCEV systems
Dispensers and priority panels
Analyzer and sampling systems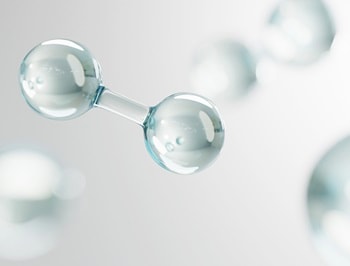 Contact a fluid system specialist

Solutions for Hydrogen Production
Generating Truly Green Energy
Achieving hydrogen's potential as an energy source starts at the beginning. The electrolysis process—which breaks water into hydrogen and oxygen using sustainably generated electricity—requires high-integrity fluid system components that reliably transfer hydrogen and oxygen to their next destination in the production process.
High-quality materials help ensure that all critical components maintain their integrity to resist the inherent challenges of hydrogen containment
Readily available parts and prefabricated system applications for quick scalability can help hydrogen producers stay nimble and meet the growing demand for hydrogen power
Leak-tight containment of small-molecule gases for system integrity across a broad range of process instrumentation further promotes improved safety, efficiency, and profitability
We offer a broad range of solutions for hydrogen electrolysis and fuel cell applications, made from the highest-quality materials. And we can help you maintain efficient production with specialized knowledge and local service.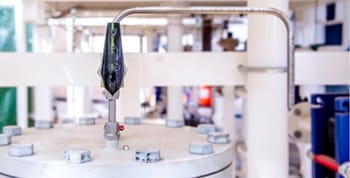 Swagelok supports hydrogen production with: