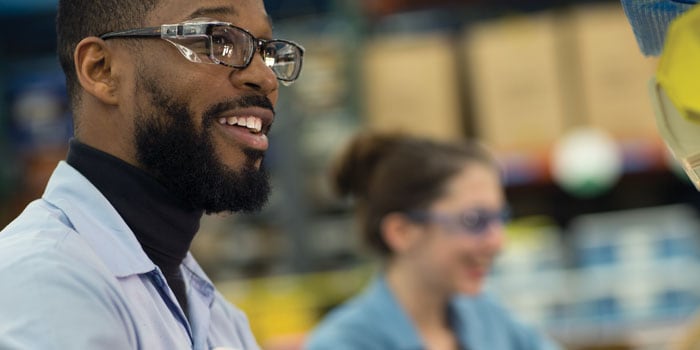 Connected to Our Values and Each Other
Swagelok associates are defined by their passion to make the best products, deliver the best service, and develop the best solutions. We do this through a strong focus on our values, a close connection to each other, and a shared inspiration to do the right thing.
Our associates know their efforts impact our customers. We stand shoulder-to-shoulder with our customers, dig in deep to solve the toughest problems with innovative solutions, and always act according to the highest standards of ethics and integrity.
As a company, our annual retention rate is nearly 90%. Swagelok associates, domestically and abroad, have an average tenure of over 10 years. Many have been with the company for multiple decades.